Beginner Classes Enrolling Now! Martial Arts In Flemington Teaches Discipline & Self Confidence

Get Started Today!
Kids Martial Arts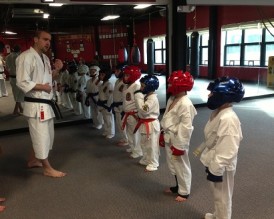 Are you tired of seeing Kid's Karate programs that just seem like a glorified babysitting service? Experience the difference at American Self Defense Club. We train all of our students, whether child or adult, with the same concepts in mind: Discipline, Respect, Integrity, and Honor.
Learn More

»
Womens Kickboxing
There is no better way to drop excess pounds, get into incredible shape, learn real, effective self defense, and find that fun, sexy body you've always dreamed about than with Women's Kickboxing Self Defense at American Self Defense Club.
Learn More

»
Self Defense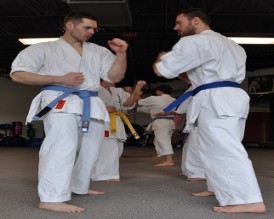 Specializing in self-defense and combative training, American Self Defense Club has taken the best aspects of Karate, Muay Thai, Judo, and Jujutsu to make a comprehensive combat system known as Mu Karate-Do.
Learn More

»
Experience the Best Martial Arts School In Flemington and Clinton!
See results in no time! We are conveniently located near Readington, Annandle, Ringos, Hunterdon, Somerville, Clinton, or Flemington, New Jersey. If you want to get in shape and learn real Kids Martial Arts, Womens Kickboxing and Self Defense then American Self Defense Club is the perfect place for you!